An Overview of CHCRP003 -Reflect and Improve Own Professional Practice
Mia Ryan
06 September,2023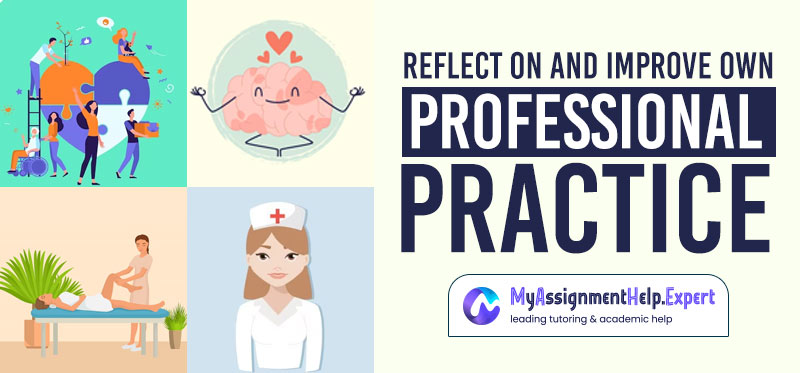 Self-assessment is considered to be one of the best kinds of assessments. This is especially true when you are working. Australian and New Zealand education boards thus have included a course related to the same in their curriculum. This is a very significant course, for it prepares you to judge your work quality and thus take measures to complete them. This section explains the skills and information needed to examine and improve one's own practice through reflection and continuous professional growth. This unit applies to workers in all industry sectors actively pursuing professional development. This unit's abilities must be used in line with federal and state/territory legislation, Australian/New Zealand standards, and industry codes of practice.
This unit is studied as a part of the following courses –
Certificate IV in Mental Health
Certificate IV in School bases education support system
Diploma of Community Services
Diploma of Nursing
Diploma of Community Development
Diploma of Early childhood education and care
Diploma of Remedial Massage
You can easily get CHCPRP003 assessment task answers at MyAssignmenthelp.expert, and this is true irrespective of your discipline of study,
Course Details
Location: Australia and New Zealand bases institutes
Level: Training or Diploma level course
Unit Code: CHCPRP003
Duration: The course duration is a minimum of 6 months. But this may vary as per the institute and prior experience.
As mentioned earlier, some of the courses already have this unit as a part of their curriculum. In case the course you are applying does not have it, you can do it independently. There are several online and offline options available for the same.
Course Elements and Performance Criteria
Here, the course elements refer to the learning outcomes of the course. Below are the respective tests and their performance criteria:
Reflect on your Own Practice
Conduct self-evaluation in collaboration with supervisors and/or peers.
Consider and acknowledge the impact of values, beliefs, and actions in practice.
Give coworkers or peers two-way, candid, and evaluative feedback.
Seek and consider comments from clients, organizations, or other relevant sources.
Enhance Own Practice
Determine the modifications that are required based on your personal evaluation and comments from others.
Determine potential internal and external support networks for the organization.
Seek Specialist Counsel or Additional Training if a Need is Discovered.
Recognize the need for self-care and identify the need for additional assistance.
Create, document, and carry out a self-development plan with attainable goals and objectives.
Facilitate Ongoing Professional Development.
Access and review current and emerging industry advancements and apply this information to improve practice.
Evaluate and affirm one's own practice in light of ethical and legal standards and opportunities.
Identify and pursue chances to broaden and deepen one's skills.
Participate in review processes on a regular basis as part of your commitment to improving your skills and knowledge.
Assessment Brief
Within periodic and scheduled timelines, assessment tasks will be designed to reinforce and extend knowledge and skill competence within set and controlled parameters in accordance with each competency unit's learning outcomes and performance criteria requirements, including work-based practical application tasks designed to provide evidence of competence outcomes.
As a student, it is important to possess certain skills. One is the ability to reflect on and improve one's practice through a structured approach. This involves creating a personal development plan that includes goals, timelines, and techniques for monitoring success.
Students are also expected to exhibit the following skills:
Legal and ethical considerations for reviewing and improving own practice;
professional reflection models and processes, professional development opportunities;
principles and techniques for creating a personal development plan, personal goal setting;
realistic timeframes, measuring progress and performance;
Types of work methods and practices that can improve performance and learning styles and how they relate to different individuals.
This course is very popular in Australia and that too across disciplines. The assessments can get a little confusing. But with MyAssignmenthelp.expert at your service, finding CHCPRP003 answers has become easier than ever. You can use the experts' help to find CHCPRP003 assessment answers and case study solutions. The solutions are provided instantly without much hassle.